About us
Physiotherapists - Barry Kehoe BSc (Physio), Post Grad Cert Acupuncture, MISCP, CSCS

Barry qualified with an Honours degree in Physiotherapy from Trinity College Dublin in 2004. Since graduating he has worked in St. James Hospital Dublin and has worked in all the areas of speciality within the hospital including cardiorespiratory, orthopaedics, rheumatology, care of the elderly, neurology, burns and plastic surgery among others . He has also completed a post graduate certificate in acupuncture in UCD 2009.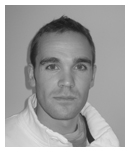 The Physiotherapy Department in SJH has strong links with Trinity College Dublin (TCD) and Barry has supervised undergraduate and postgraduate physiotherapy students on practice placements and also delivered lectures on the undergraduate academic programme in TCD.

Barry has a keen interest in all sports and currently plays with Cill Dara RFC 1st team squad. He has previously worked as Physiotherapist to Leinster Junior Rugby Team, Cill Dara RFC and Miltown GAA and now works with Carlow senior football GAA, Moorefield GAA teams and continues to work with Cill Dara RFC. Barry is an experienced runner and completed in the Dublin City Marathon in 2002 and 2012 (PB 3hrs 19mins). He continues to participate in running events and multisport disciplines such as Gaelforce West, Gaelforce North and the Motivate Challenge. Barry has a particular interest in strength and conditioning. He utilises his knowledge of resistance training in the treatment of his clients.

Barry is committed to continuous learning and development in order to ensure the optimal level of care is offered to his clients, and with this in mind is Strength and Conditioning (CSCS) with the NSCA and is now a certified strength and conditioning specialist.

barry@kehoephysio.com

Olga Kehoe BSc (Physio), MSc , MISCP

Olga graduated with an honours degree from University College Dublin in 1995. Following graduation she worked in Naas General Hospital, Lewisham Hospital, London and St. James's Hospital, Dublin covering specialities including Outpatients/ GP referrals, Orthopaedics, Respiratory Care, Burns and Plastics and Care of the Elderly.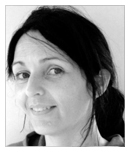 She pursued a Masters in Manual Therapy In Coventry University in the UK which was completed in 2005. During this time she worked as a Senior therapist in Orthopaedics/Outpatients in St. James's Hospital and also in practice in Howth Physiotherapy Practice.

Between 2004-05, she helped establish the physiotherapy service in the Liberties Primary Care Centre, Dublin. She subsequently relocated to the USA, where she worked at the Cleveland Clinic, in a specialist clinic dealing with spinal problems/back pain as well as the rehabilitation of patients following complex orthopaedic surgery.

She has recently resumed practice on a part-time basis at the Howth Physiotherapy Practice and is completing the teaching course for Pilates.

She has a particular interest in the use of manual therapy and myofascial and craniosacral techniques to address chronic or recurring pain syndromes.

Interests include running , yoga, pilates and cycling. She completed the Dublin city Marathon in 2005 and Gaelforce West in 2012.

To arrange an appointment or to speak to a physiotherapist, call us on 0863929503 or email: barry@kehoephysio.com

↑ Top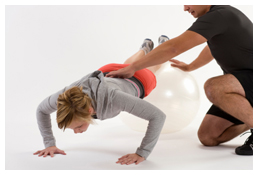 Get in touch
We are always happy to answer any questions you have. Please contact us on
0863929503
or email:
barry@kehoephysio.com