Appointments & Fees
The cost of a physiotherapy appointment at Kehoe Physio is €45.

This can be substantially reduced by doing the following:
Recover costs of treatment from your medical insurance. Chartered Physiotherapy is eligible for refund with VHI, Liberty Insurance, Hibernian Health (Vivas) and the Hospital Saturday Fund among others (however we do advise you to check your policy in case of additional terms and conditions). Reimbursement rates vary depending on your policy but as much as €40 per treatment can be reclaimed.


Tax relief is available on all Chartered Physiotherapy costs at 20%.
VHI:


The reimbursement rates for visits to Chartered Physiotherapists in private practice are:
Lifestages; Level 1 – €25 per visit (max of 7 visits), Level 2 – €35 per visit (max of 7 visits).
A-E; 13 per visit (no limit).
Healthsteps; Gold – €35 per visit (max of 7 visits), Silver – €25 per visit (max of 7 visits)
Quinn Healthcare:


Under Essential and Essential Plus plans up to €20 per session is reimbursed. This €20 goes towards an excess that has to be reached at the end of each year before claiming at the end of that year. Under the Health Manager, Health Manager Start, Health Manager Goals, Family Care and Personal Care plans 50% of the session fee is reimbursed.


VIVAS:


Reimburse €30 under Day to Day A plan with a maximum of 3 visits. Under the Day to Day 50 plan there is a reimbursement of 50% up to the total of €25 per visit, with a maximum of 8 visits.

Please note this is subject to you paying a minimum level of eligible outpatient medical expenses. Other insurance plans such as the Garda Medical, Prisons Officers Medical Aid and ESB Medical Schemes offer attractive reimbursement rates. You should refer to your insurance plan for further details.

To arrange an appointment or to speak to a physiotherapist, call us on 0863929503 or email: barry@kehoephysio.com

↑ Top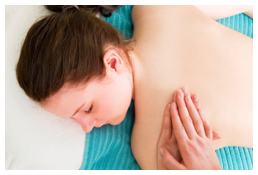 Get in touch
We are always happy to answer any questions you have. Please contact us on
0863929503
or email:
barry@kehoephysio.com